The warm summer breeze flowing in through the windows, with billowing white curtains floating in the wind as the birds softly chirp outside, gives us all a feeling of peace and relaxation. If you love natural light, fresh air, and open spaces, the interior design trend of light and airy might be a trend you want to consider for your own home. Here at Warnike in Milan, OH, we've noticed a movement toward spaces that feel expansive and relaxing with an almost spa-like quality. Because the world around us is so demanding and fast -paced, home should be a place where family and friends come to unwind.
The interior design trend of light and airy gives us all permission to take a deep breath and enjoy our spaces. Is light and airy a visual and feeling you're looking to achieve in your space? If so, Warnike has compiled a list of tips to capture this essence in your own home. Also, the list includes gorgeous light and airy flooring recommendations from some of our leading flooring manufacturers.
Neutral Paint Colors
The feeling of lightness can be infused in a space with the right paint colors. Neutral shades like light gray and white are both excellent choices. Our favorites include Revere Pewter by Benjamin Moore, the perfect light gray with a hint of beige, and Alabaster by Sherwin Williams for a creamy white.
Bright Lighting
Lighting is important in any space but especially when light and airy are part of your design goals. Consider removing outdated draperies from your current windows to let natural light in. Install light fixtures that are bright and open like this stylish gold lantern. Check out these tips from Bright Nest on how to get more natural light in your space.
Soothing Fabrics and Textures
Fabrics and textures bring visual interest in the light and airy design trend since the color pallet is typically more neutral. Think fabrics and rugs from our online Rug Shop like linen, sisal, and rattan to add interest. We're also seeing the light and airy style in hardwood floors, like this Anderson Tuftex Bernina Maple hardwood in Mason. A cut and bound rug made from an ivory broadloom carpet like Shaw Floors Alluring Disposition in Ivory Paper would be a beautiful addition to a living room or bedroom.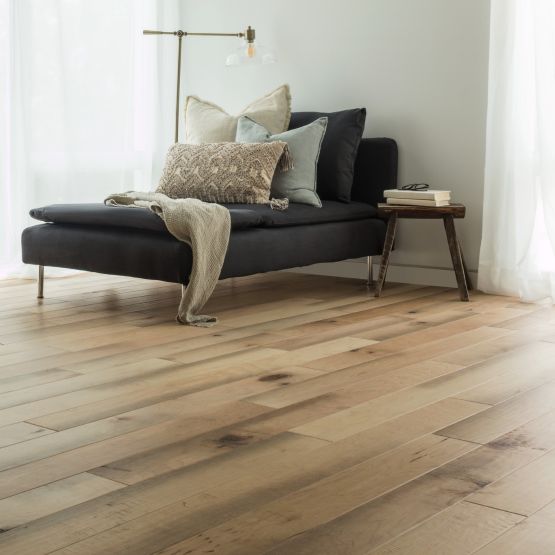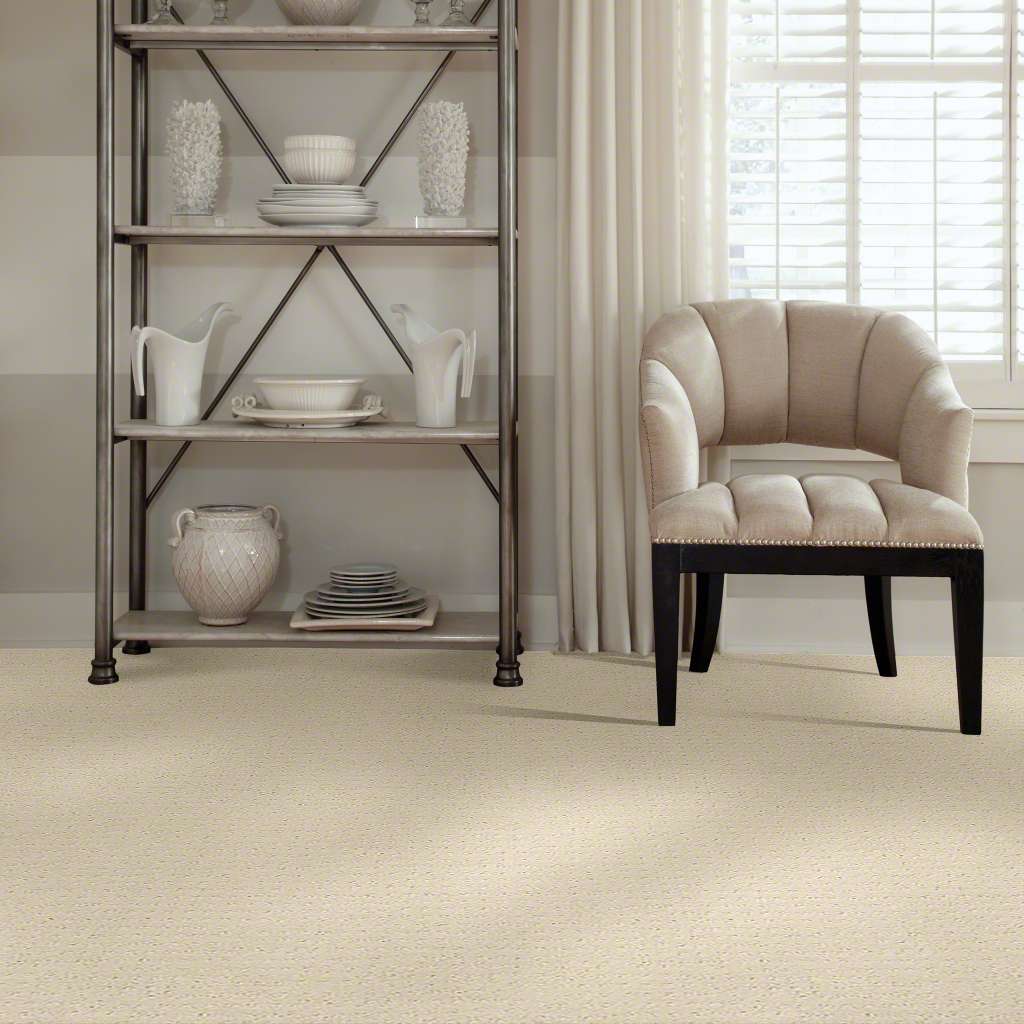 If you're ready to bring the light and airy look into your space with beautiful new floors, reach out today to learn more or stop by our showroom. Here's wishing you a peaceful and relaxing summer!