The 2020 Pantone Color of the Year: Classic Blue
When Pantone unveiled their color of the year for 2020, it marked a return to a classic: Classic Blue, to be exact! Hailed by the experts at the Pantone Color Institute as "the sky at dusk," Classic Blue is soothing and calming when used in interior design. How will you incorporate this deep blue into your design? Whether you're selecting new surfaces to adding the perfect area rug, our team at Warnike is ready to help you use this timeless color. Here are a few excellent ways to add Classic Blue to your home.
Minimalistic Area Rugs
Minimalistic area rugs are one of the hottest design trends this year, adding color and texture to any space. You can visit our ' to find solid, muted, textured, and patterned rugs that impeccably highlight Classic Blue. We love incorporating patterned rugs with sleek blue lines to add balance and visual interest without overwhelming your space. A distressed Classic Blue rug also subtly adds some color without trying too hard. You might also opt for a bold blue shag or silk rug to dazzle and complete your room décor.
Patterned Tile
Here's your chance to pair two classics while indulging in a major flooring trend! Decorative tile is ageless and stylish, and larger, bolder tiles are all the rage. If you are in the market for a luxurious kitchen, bathroom, or backsplash, consider using patterned tile that utilizes Classic Blue. The end result will be attractive, modern, vintage, and memorable all at once. Who says you can't have the best of both worlds?
Accent Walls
If you've been considering new paint for the walls in your bedrooms, you can use Classic Blue to create a calming atmosphere that will help you unwind. Deep, rich blue plays perfectly off of light, airy hardwood in shades of white, grey, and light brown. Use a balance of Classic Blue and bright white, for adjacent walls and trim, to make your room truly stand out.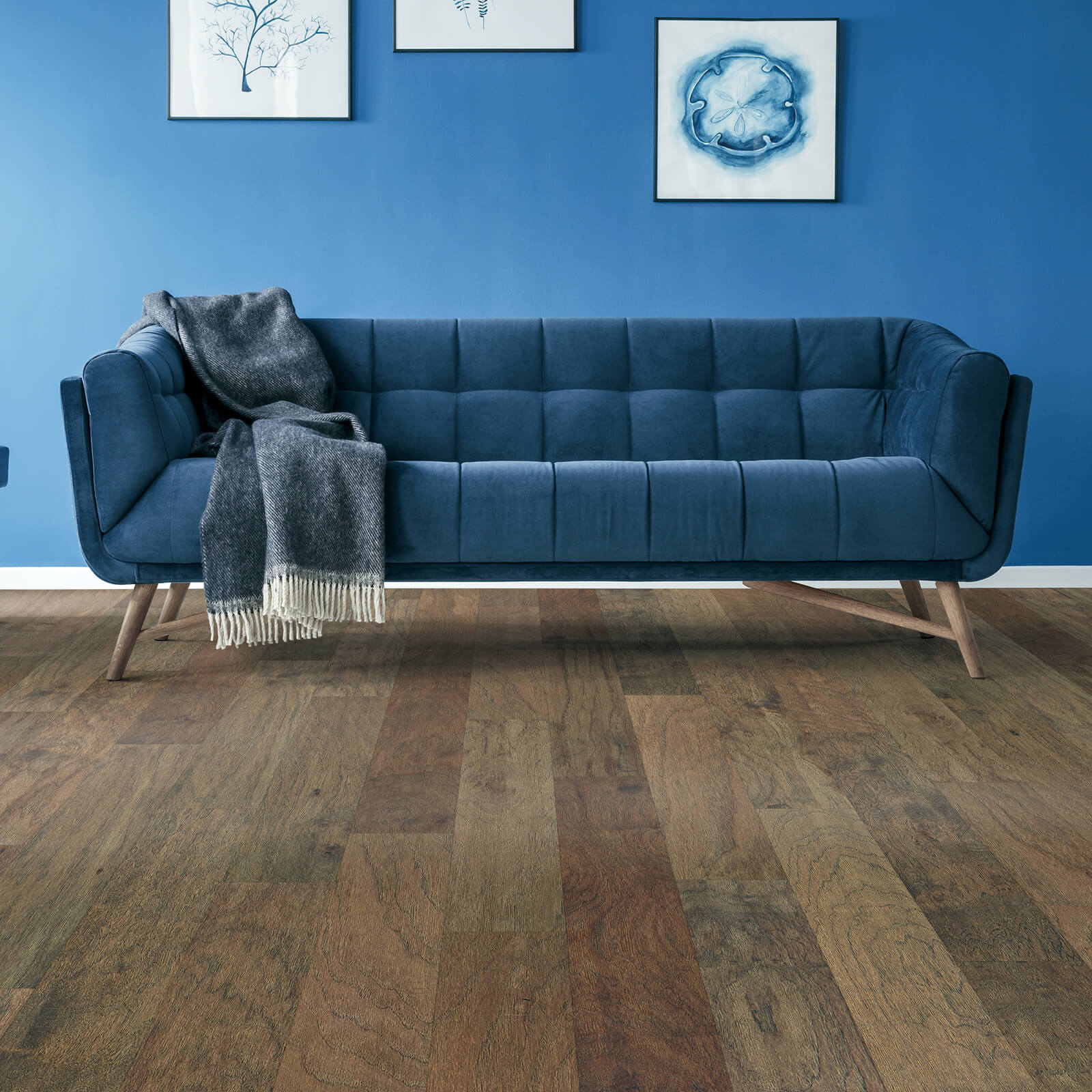 Pieces that Pop
Similarly to how we use rugs to add a fashionable flourish, you can find different items in Classic Blue that will help bring rooms to life. Maybe it's a woven throw blanket or two over-sized textured pillows for the couch. Perhaps you can find an attractive blue upholstered chair to enhance your layout. Even simple things like vases and kitchenware can provide the pop of blue that fits your vision. The right touch doesn't always have to be very much!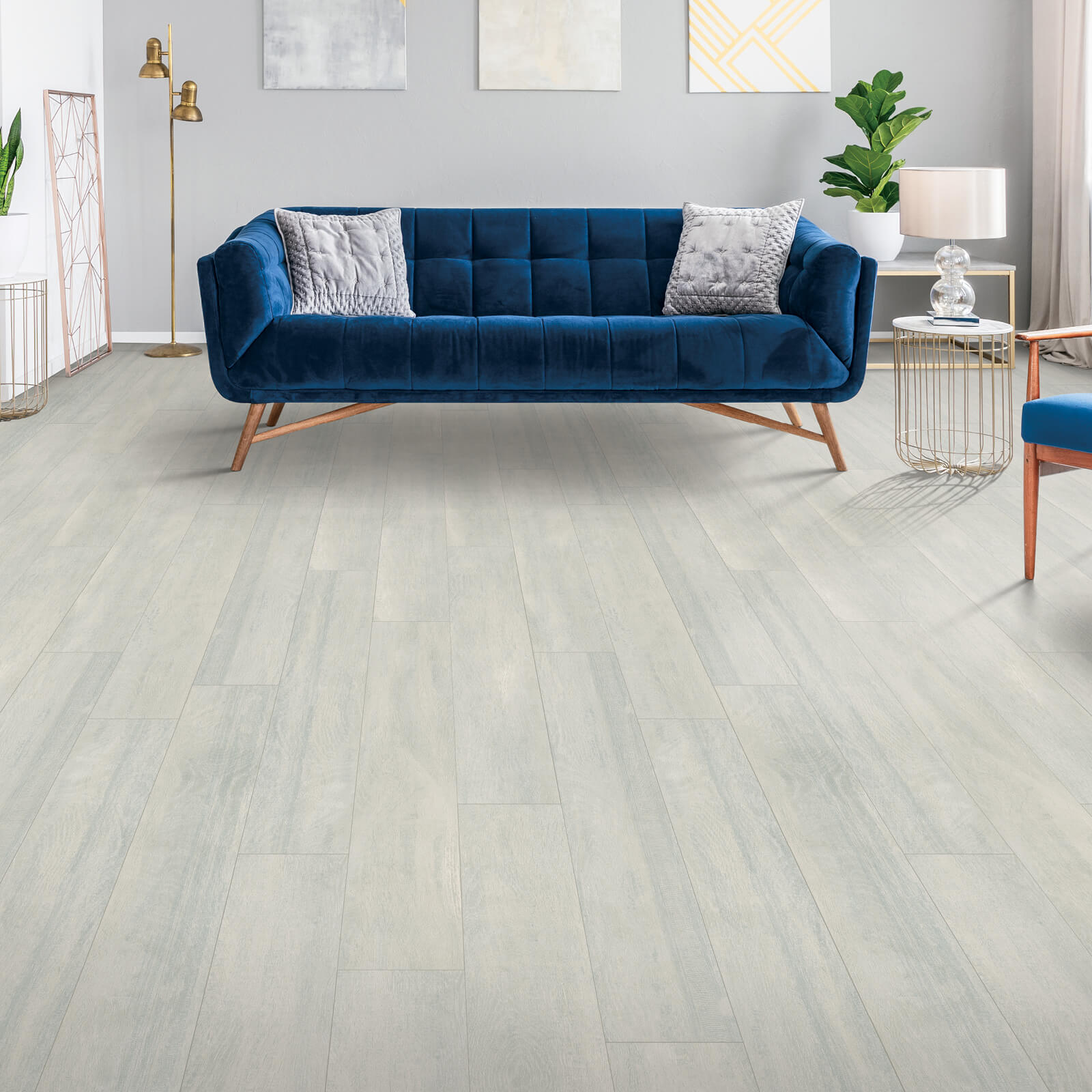 In the end, make sure that your use of Classic Blue complements the vibe you're looking for. If you need some inspiration, visit the Warnike showroom in Milan, OH and our flooring experts will help you brainstorm inventive ways to capture your favorite look!