How to Lighten Up Your Bedroom For the Summer
Light. Bright. Breezy. With warm weather outside and plenty of natural light pouring in the windows, summer has all of us at Warnike in Milan, OH longing to bring the outside in. You can easily bring the summer weather inside with lighter interior design choices in rooms like your bedroom. Enjoy the laid back and relaxed summer vibe in your bedroom as billowing curtains and soothing colors lure you to sleep this season.
Here are some simple tips on how to lighten up your bedroom for summer.
Color Pallet
One of the easiest ways to introduce the summer season into your bedroom space is by selecting a light, soothing color pallet. When selecting your paint or textile colors, let nature inspire you. Select a neutral taupe and grey color pallet inspired by the sand. Or select a blue and green color pallet inspired by the water. Check out Oystershell by Benjamin Moore for a gorgeous sand paint color or Rain by Sherwin Williams for a dreamy blue paint color.
Lighter Bedding
Since summer weather is here, it's time to trade out heavy duvets and winter fabrics like flannel for airy, breezy bedding fabrics. Cotton, linen, and silk are all ideal lightweight choices for summer weather, and layers can help as the temperature changes. For a luxurious linen feel, we love the Cavallo Linen Duvet from Serena & Lilly in any of the available colors. Go ahead and splurge on the linen pajamas from the collection, too!
Flooring
If it's time for new flooring in your bedroom, bring summer into the space year round with light, gorgeous new floors like comfortable Shaw Floors carpet, Alluring Disposition in Alabaster. If you're looking for a less permanent summer flooring solution, consider a light area rug from our online Rug Shop. For fun summer style and texture, we love the chevron pattern of the Karastan Prima Shag Rug.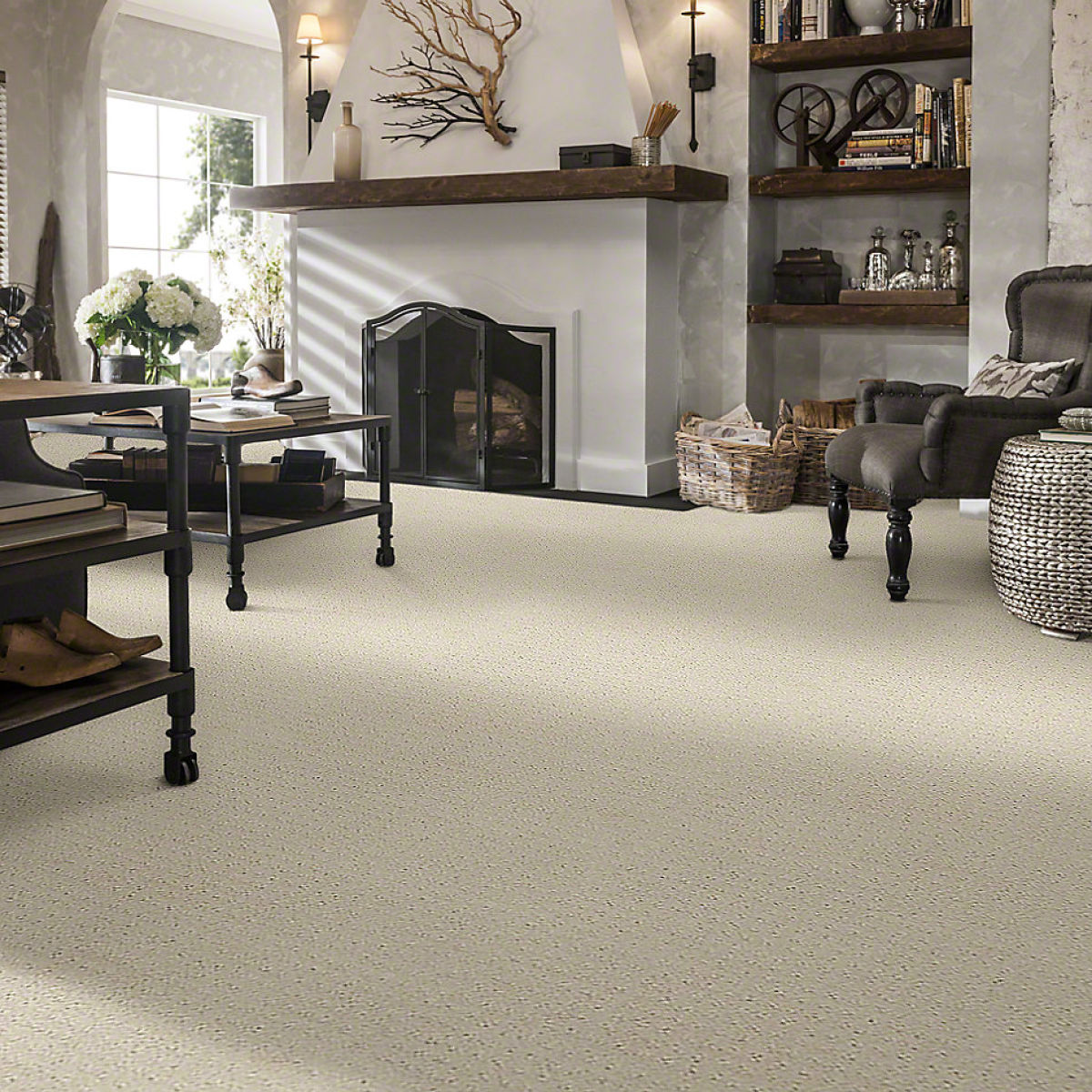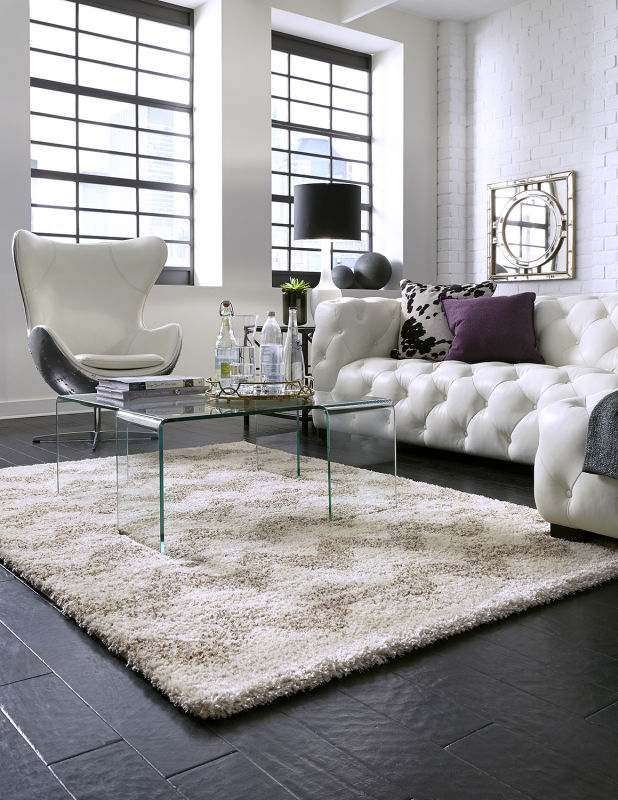 Art and Accessories
Another easy way to lighten up your bedroom for summer is with art and accessories. We love the recent trend of juju hat wall decor which gives drama and texture to the space. If the juju hat wall decor is too trendy, consider a soothing coastal canvas for the space like this one which incorporates light summer colors like blue, grey and ivory.
Are you ready to lighten up your bedroom for summer? Reach out today to schedule your free design consultation with one of our experts or stop by our showroom to browse our large selection of flooring. Enjoy these long and beautiful summer days!