Remodeling Your Bathroom? Consider These Tile Trends
If you're considering a bathroom remodel but aren't quite sure where to start, here's one word to get you going: tile! There are so many gorgeous classic and innovative tile options available, and it's definitely worth considering how you should incorporate this enduring material into your bathroom remodeling plans—whether as flooring, wall covering, countertops, or decorative backsplash. Here are eight tile trends to look for as you design your perfect bathroom.
Matte Finish
Not only are flat finish tiles a safer flooring material (they provide a much better grip on wet, slippery bathroom floors), they rarely retain water spots. This also makes them an excellent backsplash choice.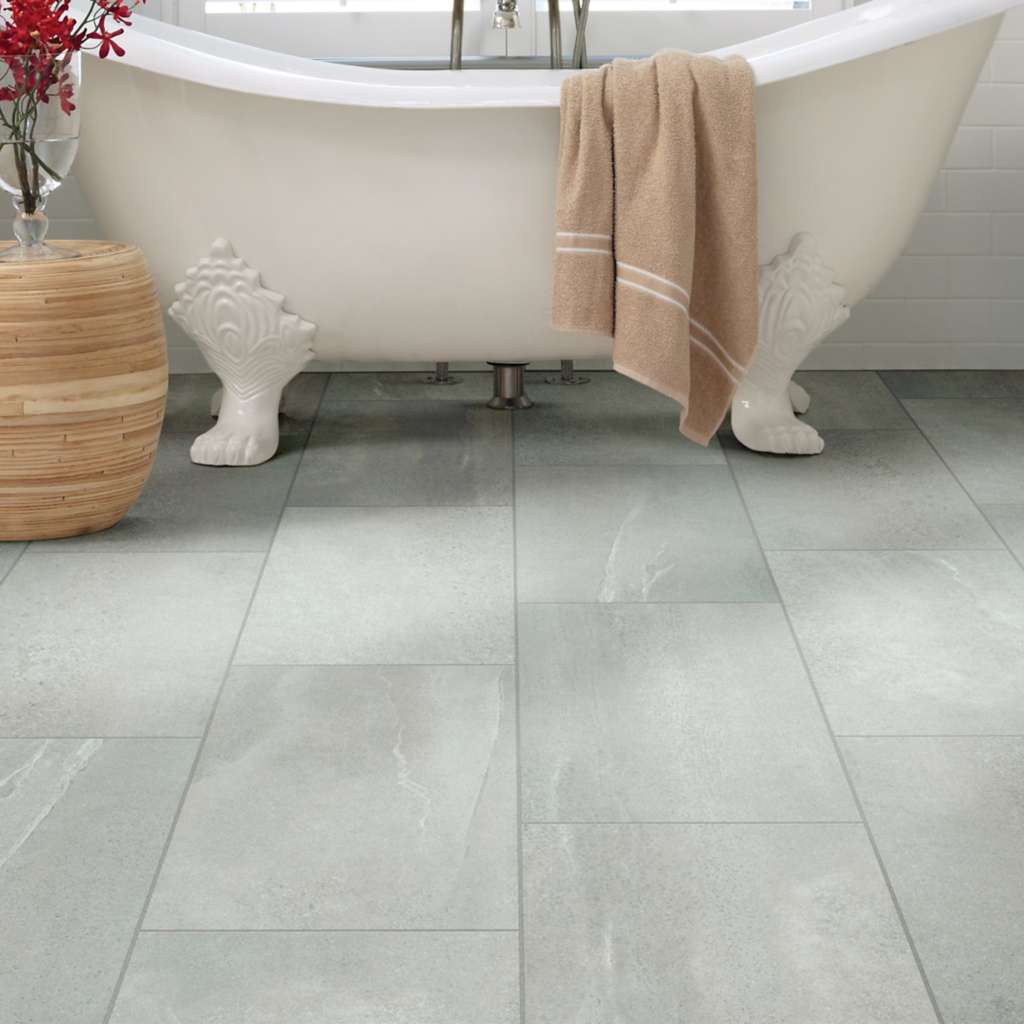 Wood-Look Tile
These rustic tiles provide a safe flooring material on slick bathroom surfaces, hiding water spots and stains while offering the added appeal of hardwood beauty. Also, wood-look tile is an excellent choice for creating striking bathroom accent walls.
Neutral Color Palette
The elegant neutral palette is here to stay with easy to match capability and ample opportunity to suit your personal taste. You'll see this in warm neutral (cream/blush/tan) or cool neutral (white/light gray/slate) colorways, but either way, it's chic, stylish, and very on-trend.
Neutral Blue
Have you noticed bursts of blue nearly everywhere you look? Blue is the new gray! If blue is your spirit color, you've picked a great time to redo your bathroom. You'll find tile in every shade from pastel blue to deep ink-blue that can be used as a neutral in your new bathroom layout.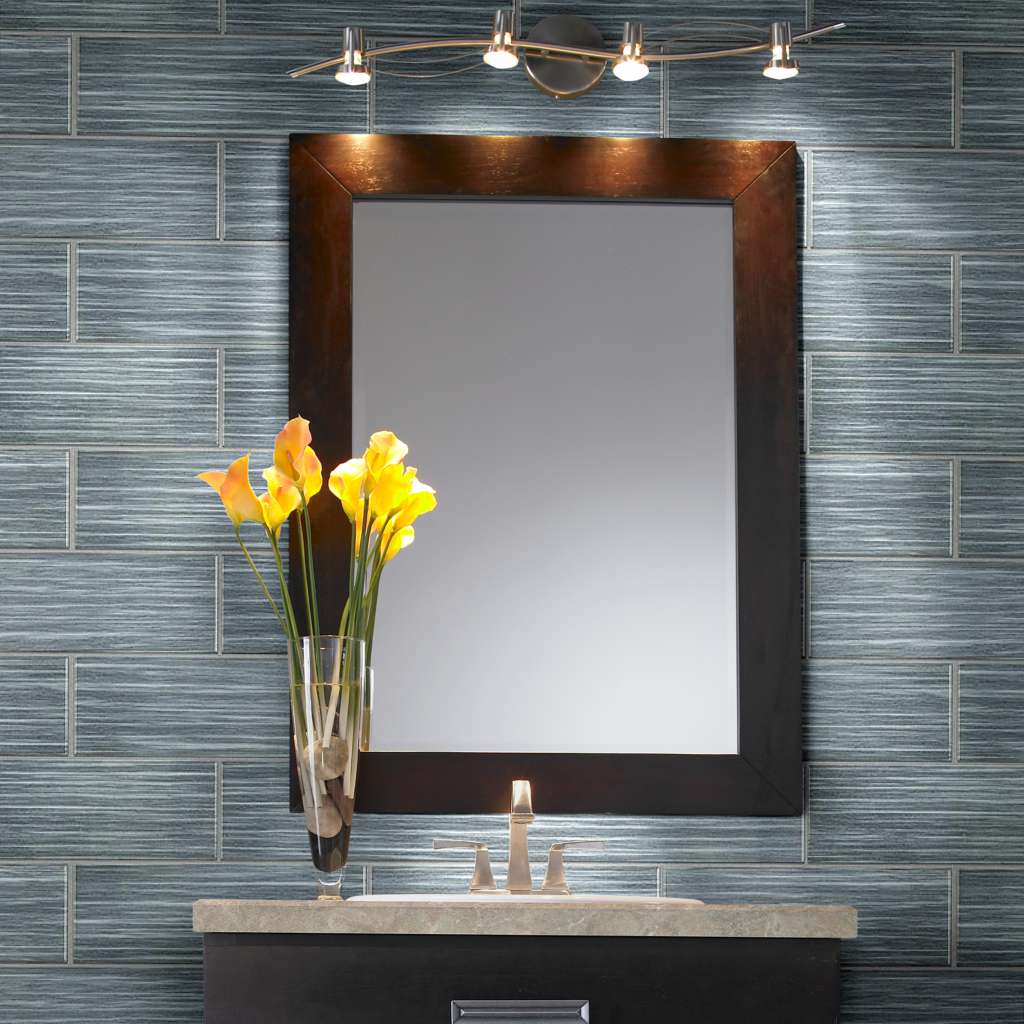 Geometric Tile
There are more geometrical tile shapes available than ever before, perfect for creating retro-fun tessellated patterns on floors, walls, or showers. You can go with the traditional square or rectangle, or maybe add some modern flair with mesh-mounted hexagon or penny round tiles. If you're aiming to create a unique tile design, you will find plenty of inspiration with tile shapes including Arabesque, diamond, fan or fish scale, triangle, picket, and even waves.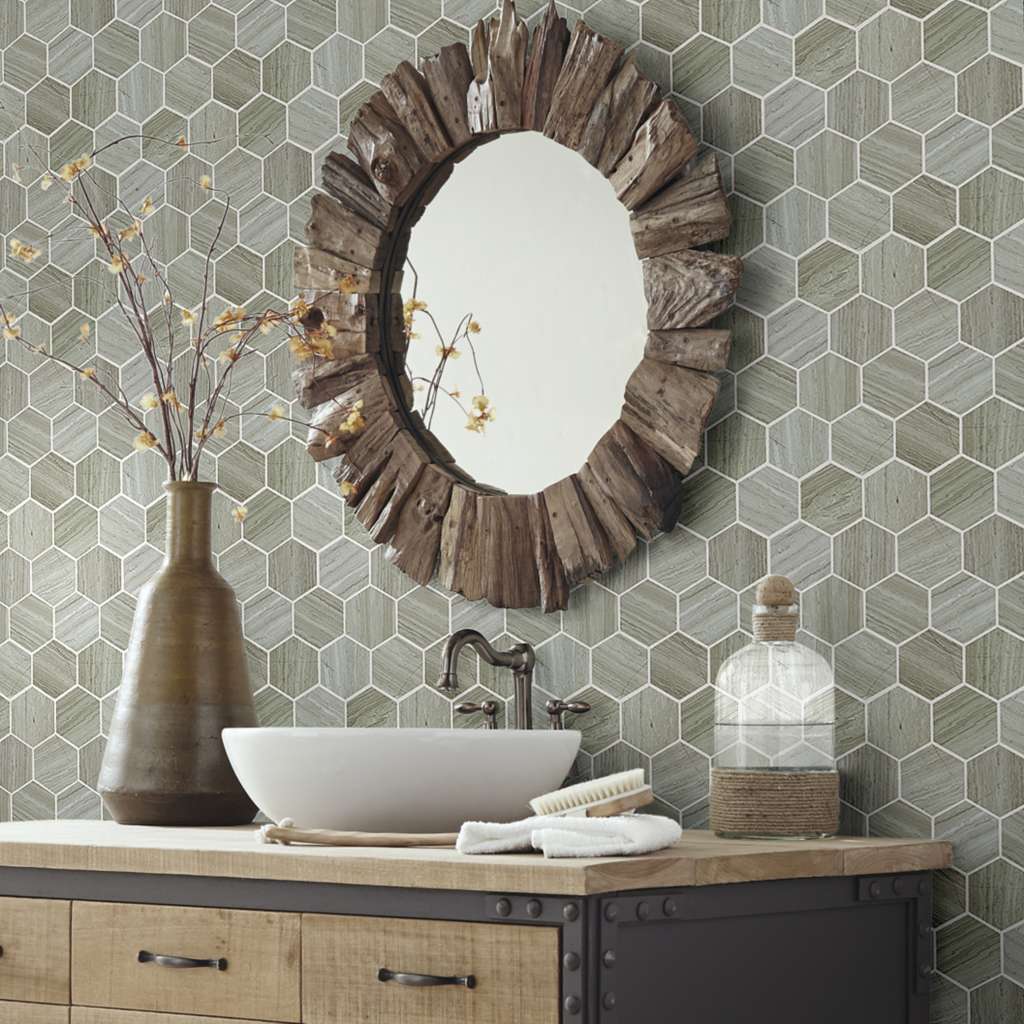 Patterned Tile
Patterns and tile go together like style and grace! Bold patterns are especially exciting with tile. Look into making a chevron, diamond (a 3D effect), herringbone, parquet, pinwheel, or basketweave patterns with almost every size tile, including striking large format tiles—another hot trend.
Subway Tile
Traditionally white with black grout, these tiles won't be leaving the station anytime soon. They look great in the shower, on the walls, and or just as an accent. These days you can find them in large format (especially lovely in large master suite bathrooms) and long, narrow style.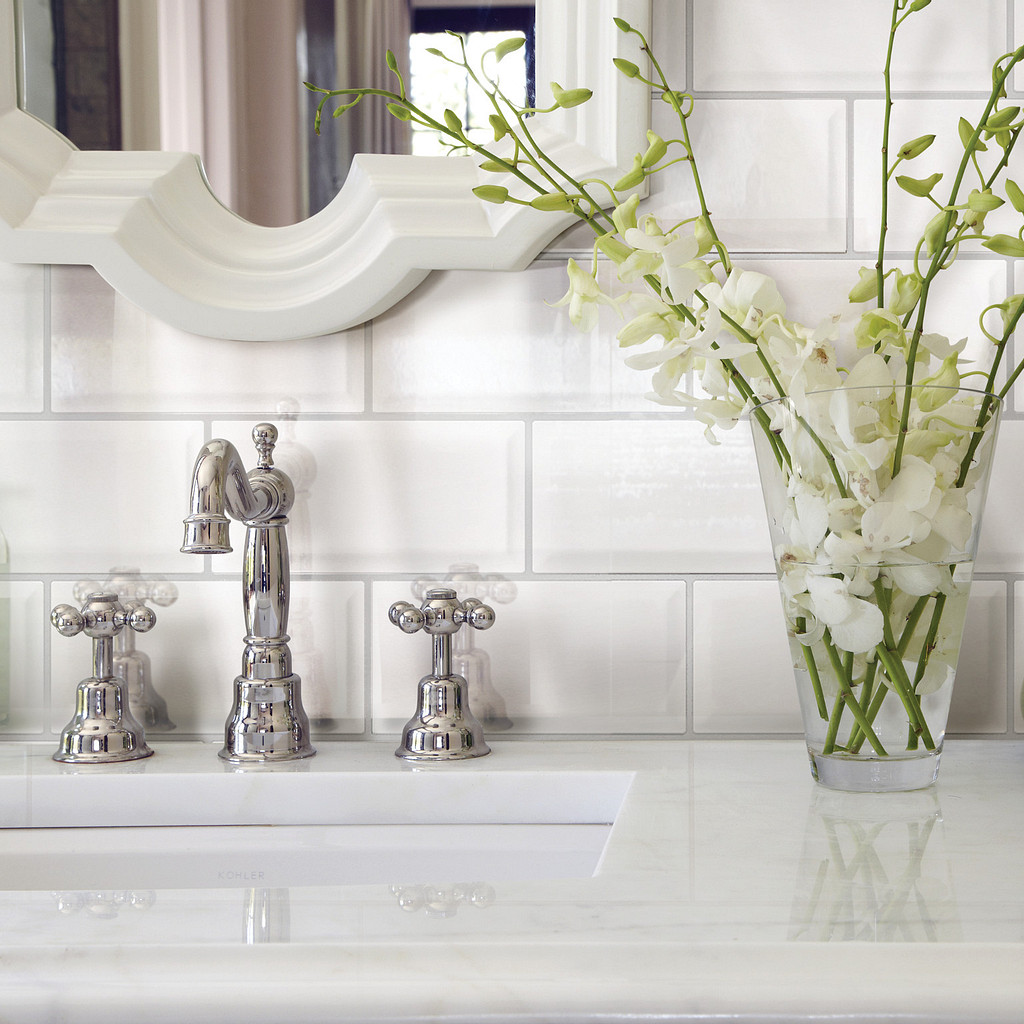 Textured Tile
More for walls and backsplashes than for floors, textured tile is a popular option if you're looking for something totally unique. Textured tile can be as subtle as a raised wave pattern on large format tiles on a wall or contemporary sculptural 3D tile as a backsplash.
When it comes down to the best tile material, it's really comes down to your individual preferences, household lifestyle, and design budget. Porcelain and ceramic tile are excellent water-resistant materials, and technology has made luxury vinyl tile an outstanding option for bathrooms as well. Natural stone—typically limestone, granite, or marble varieties—are durable and beautiful, but they will come at a higher price point than tile.
A bathroom redo is a big project, but you don't have to go it alone! If you have questions about tile for any bathroom project, we hope you'll visit Warnike in Milan, OH. Our experts are ready to help with your questions.