Our Favorite Home Gym Flooring Options
When many gyms across the country had to be temporarily closed to mitigate the spread of germs, homeowners everywhere were quickly reminded of the importance of exercising at home. Whether you have a flex space, an unused portion of the basement or an entire room that you can devote to fitness, creating a home gym is an outstanding use of space! Our Warnike showroom in Milan, OH has multiple flooring styles that offer the durability, scratch resistance, and moisture protection needed to complete your workout area. Here are a few of our favorite home gym flooring options.
Rubber Floor Tiles
Without a doubt, rubber floor tiles are an outstanding flooring choice for a home gym thanks to their resiliency, durability, and water resistance! Easy to maintain, rubber floor tiles will put a bounce in your step during activity and support heavier workout equipment with ease. You can easily install these interlocking tiles on concrete, other sub-floors, and even some existing floors. Since rubber tiles are completely waterproof, they will not only resist sweat or knocked-over water bottles with ease but you are also cleared to create a home gym in basements located below ground level.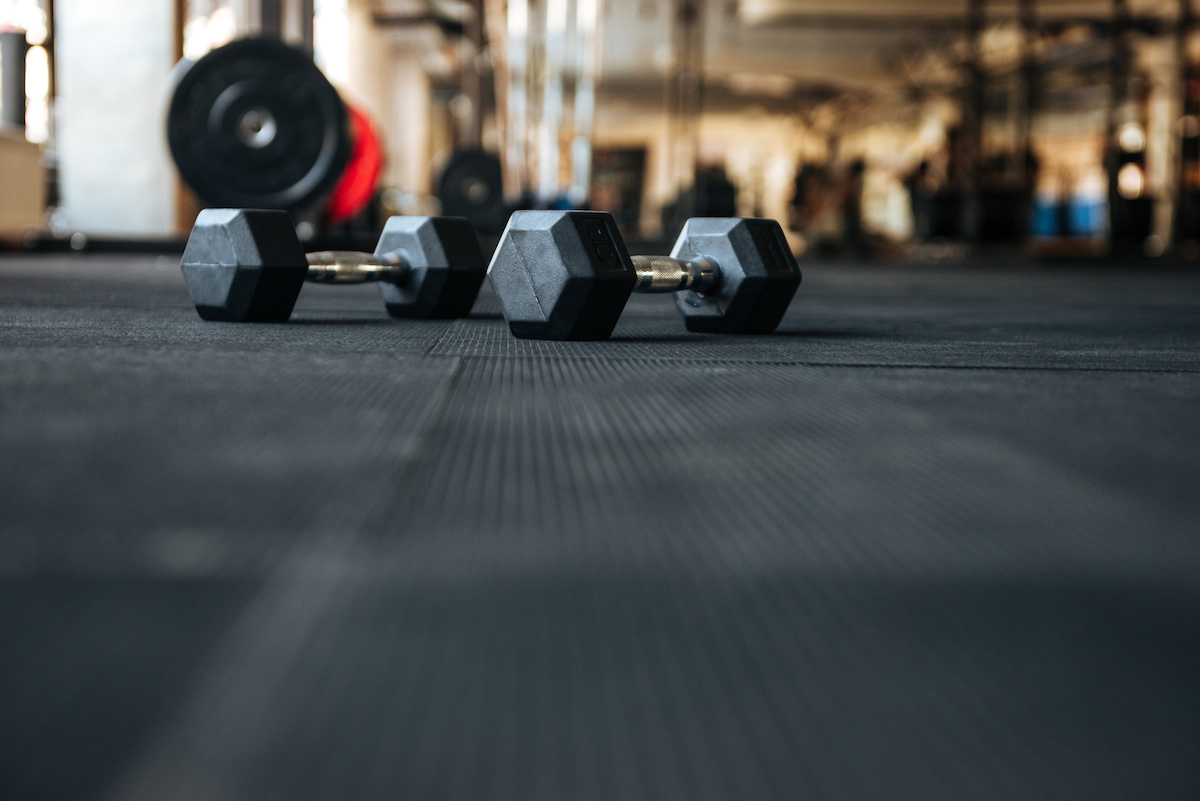 Luxury Vinyl Tile or Planks
If you want your home gym to be easily converted back to a stylish space for a different function, versatile luxury vinyl tile or planks will be a leading candidate for your home gym flooring.
Replicating the most authentic, in-demand stone and wood looks, LVT is inherently waterproof, incredibly durable, and still has the resilient 'give' of classic vinyl flooring. These planks and tile feature a rigid top layer, provide outstanding dimensional stability, and can go down as floating floors for tremendous ease of installation. You can craft a sophisticated space that's still suitable for exercise with luxury vinyl!
Laminate
Similarly, laminate flooring will offer tremendous durability if you anticipate high foot traffic and activity for your home gym. If you're looking for flooring that has the solid feel of wood, laminate floors can give you the realistic appearance and texture of wood, tile, or stone. Different laminate styles are warranted for different levels of water resistance, as well as below-grade suitability and floating floor capability, so make sure to verify the product you love is an ideal fit for the conditions in your home.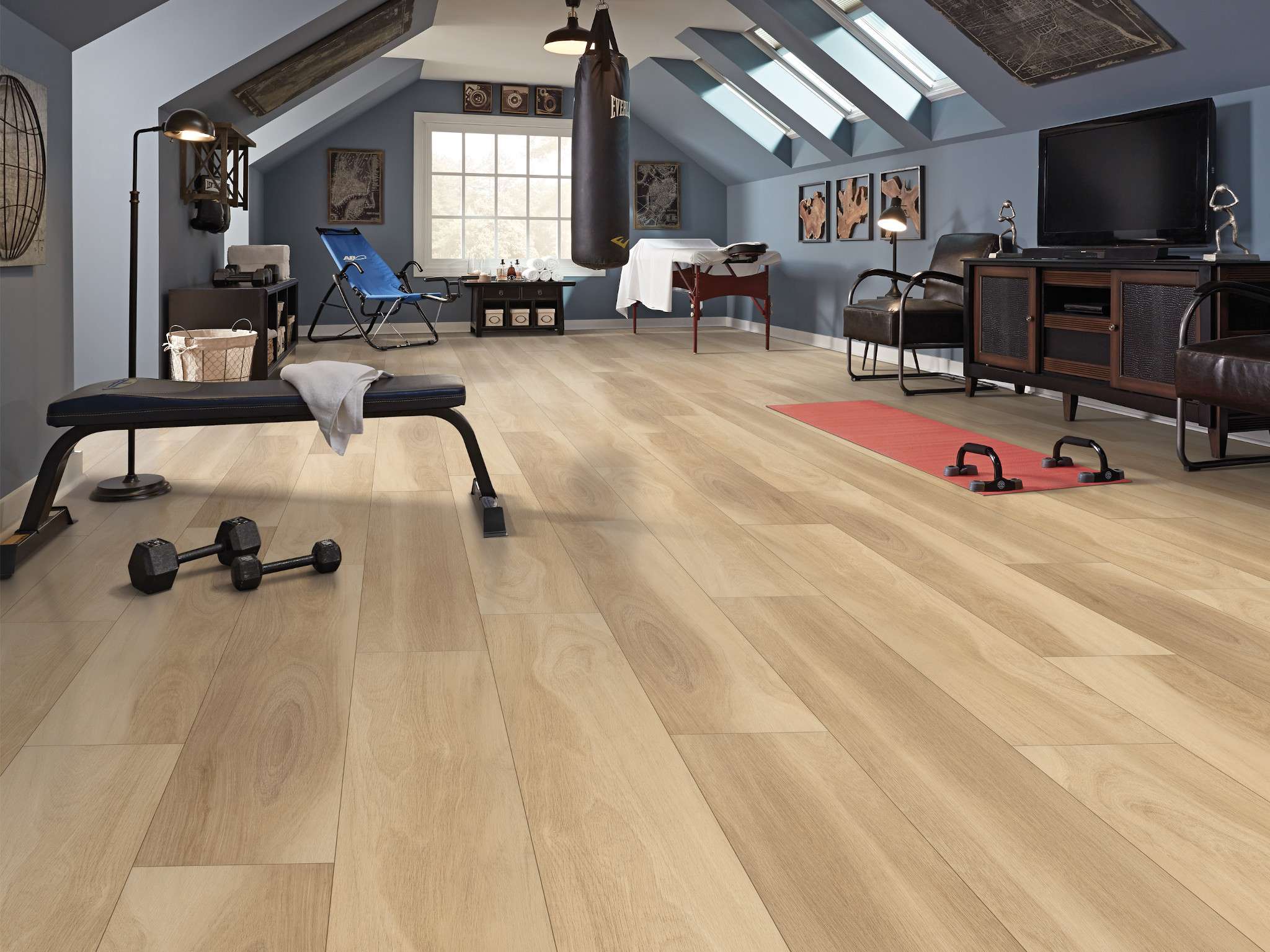 Carpet Tiles
For a fitness area with a soft touch, carpet tiles can provide comfortable home gym flooring that enhances sound absorption and offer vast design options for unique, attractive floor patterns. Although carpet will typically not be a great fit for basement gyms below ground level, if you have an area in the home with no moisture issues, carpet tiles will be a great choice for a workout area!
In addition to being easy to install with interlocking pieces and no adhesive required, carpet tile can also come with attached padding and are easy to relocate if needed. With a dreamy feel and soothing tones, you will love stretching and complete light exercise routines on your carpet tile gym floor.
There's no time like the present to outfit your household with a home gym where you can work out safely anytime you choose. Visit our Warnike Showroom in Milan, OH, and our flooring experts will help you complete your project with fantastic results!